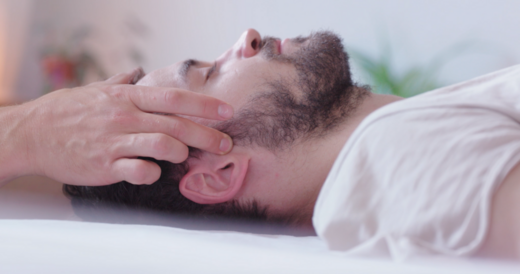 Visionary Cranio Sacral Work®
100
CRC
Quantity: ∞ (available)
More details
Visionary Cranio-Sacral Work® helps Healing the Body, Opening the Heart, Clearing the Mind and Freeing the Spirit.
This treatment may serve you in releasing old patterns, blockages, traumas and/or give you a deep relaxation, nourishment and (re)connection to your soul's purpose. Or simply to deeply relax.
After a connecting talk I work with subtle to no touch. Listening from my heart and being in service to the continues unfolding of your highest potential.
- Having gained a lot of experience already I am still in the training to be certified.
This 90 min Sessions is done comfortably dressed lying on a massage table or futon.
It is recommended to take several sessions (4-6) in order to open up for the deeper transformation in your life.
Do you want to open up to and embrace your Essence more fully?

This is a voucher that gives you 10€ off from a Visionary Cranio-Sacral Session with me to be booked here:
https://lukasbrosebodywork.simplybook.it/
- voucher is valid for 6 months. Only one voucher per session can be redeemed.