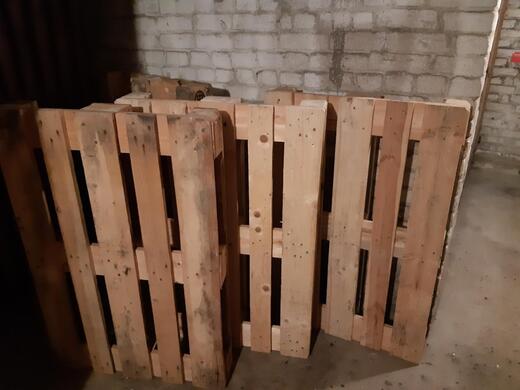 EURO Palette
150
CRC
Anzahl: 8 (verfügbar)
Shipping method(s):
I can drive them to you in a rented Miles van if that helps somehow :) for the price of the rental plus a tiny bit to cover my time. Or let me know if you have another idea.
More details
Hi, I bought 4 used EURO Palettes and never used them. They are totally dry and in excellent structural condition. With some smudge marks which you can see in the photos.
4 more EURO Palettes, partially painted with dark green stain (Blau Engel ('Öko'-stamp))-- excellent condition.