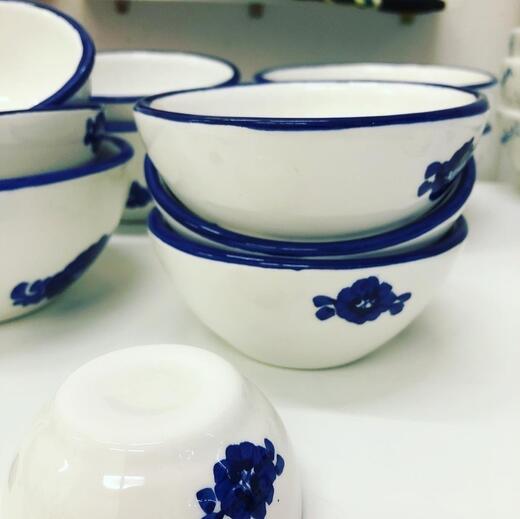 L Bowl (flower blue) ceramic hand painted
Versandmethode(n):
Selbstabholung
DHL/ Deutsche Post +

50

CRC

Kombiversand
Pickup point in Berlin is at Herbie unverpackt. Address: Elbestraße 19 12045 Berlin Täglich 12-19 Uhr (Sonn zu) You can pick up two days after the order, we don't always have the whole stock there. For any questions please contact color@colorin-colorado.com Thank you for buying my products :) Tanit
More details
This Bowl size L is hand made and hand painted one by one in the workshop in Catalonia.
All of them are produced with so much care, every painting is therefore unique.
Is a perfect size for soups, sauces or salads.
Colour:
White and blue.
Dimensions:
14 cm diameter.
Material:
Ceramic
Weight:
About 150gr.