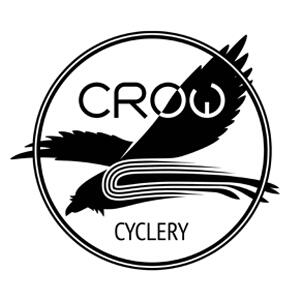 CROW Cyclery - Cargobikes & Service
CROW is a bicycle collective.
We are a bike shop, retailer of DIY bike accessories and sell Omnium cargo bikes, on which we also work. (our shop is reachable under www.crowcyclery.de)
We are also a car-free courier service (reachable at www.crowberlin.de) as well as
As a worker-owned company, we attach great importance to our impact on the environment, political stance, anti-discrimination and stand for new work.
In our shop, we don't just stock a wide range of products, but also have goods in our range that have been tested in everyday courier work and whose quality and price ratio we stand behind.
-------
CROW ist ein Fahrradkollektiv.

Wir sind sind Fahrradladen, Händler für DIY Accessoires aus dem Bikebereich und verkaufen Omnium Cargobikes.

Außerdem sind wir autofreier Kurierdienst (erreichbar unter www.crowberlin.de) auf Lastenrädern.
Als Arbeiter*innengeführtes Unternehmen legen wir großen Wert auf unseren Einfluss auf Umwelt, politische Haltung, Antidiskriminierung und stehen für neues Arbeiten.
In unserem Shop führen nicht einfach zahlreiche Produkte, sondern haben vor allem im Kurier*innenalltag getestete Waren im Programm hinter deren Qualität und Preisverhältnis wir stehen.