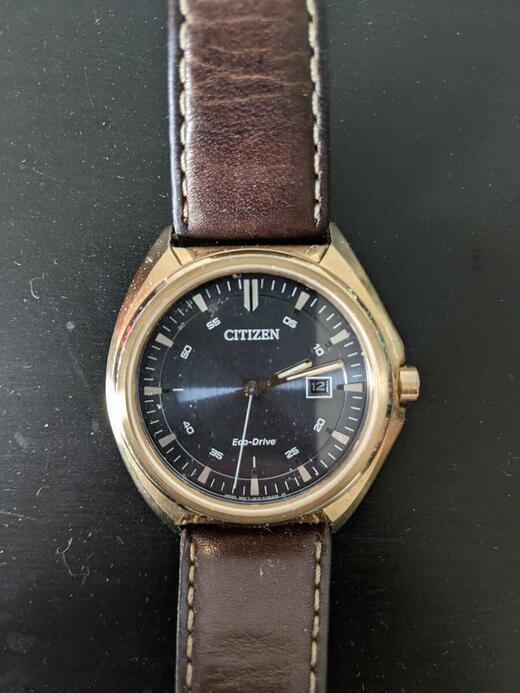 Citizen Eco-Drive mechanical watch
BUY ONLY IF YOU CAN PICK IT UP
Used Citizen Eco-Drive watch, mechanical, with a crazy gang reserve, it's around five days, or maybe more. Most luxury watches are proud to have two days gang reserve, and they still late / fast 2-4 minutes in a month. This one is very accurate, just like a quartz watch.
Eco-Drive means the movement of your hand tightens the spring in the watch, so it works without battery.
New, scratch-free glass.
Size: 42mm diameter.
Pickup: Berlin, 10405, 10885 or 12559.