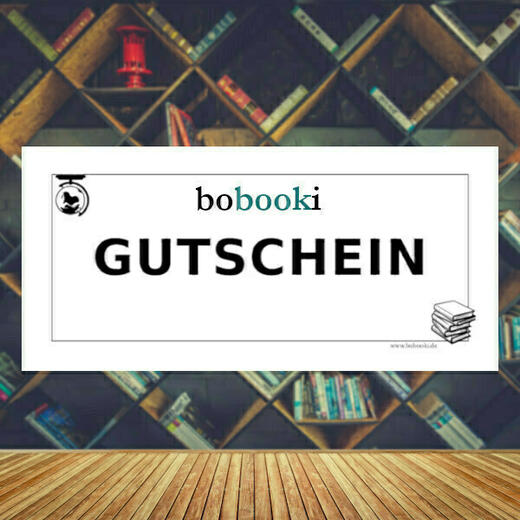 20€ Bobooki Book Voucher
200
CRC
Quantity: 10 (available)
20 € VOUCHER at bobooki.de

This voucher can be used for more than 4 million books, calendars, and board games at www.bobooki.de
By using bobooki.de, you support the creation of an alternative online-shop for books, which helps writers and communities to generate additional income.

The voucher applies for all offers of Bobooki Shop at bobooki.de. If you don't use the whole value of the voucher with your purchase, you will receive a new digital voucher with the remaining value as a PDF file by email within 1-2 working days. If your purchase value at bobooki.de is higher than the voucher, the remaining value needs to be paid in Euro.

The voucher is valid for 3 years from the date of the original purchase.


Digital or postal shipping?
If you choose "Pickup" as a shipping option, we will send you an email with a digital PDF file with your voucher code, after you purchased the voucher and transferred the amount of circles. You should get the email within 24 hours on working days.
If you choose "Postal Shipping", we will send you a printed paper voucher (that you can give as a gift, for example), via offline mail. You should get the voucher within 2-3 working days.


If you have any questions, please contact us at hello@bobooki.de

Have a nice day!
Your Bobooki-Team